12/7/2015
California Pizza Kitchen Kawasaki Grand opening on Sunday, December 20th, 2015 on the 4th floor of Lazona Kawasaki
In addition to CPK's signature items such as "The Original BBQ Chicken Pizza" and "California Club Pizza," as part of the "Next Chapter," we also offer diversified dishes full of California trends and innovative dishes with essence of South African and Middle Eastern cuisines exclusively at the Kawasaki location.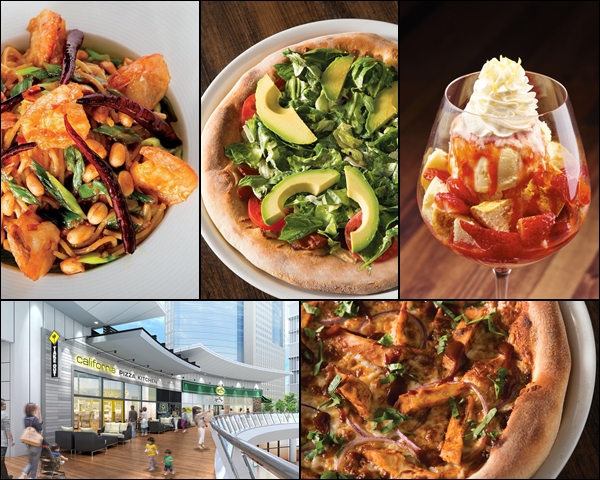 Food items include 25 original California style pizzas (eight are crispy thin crust pizzas), 10 kinds of pasta including "Kung Pao Spaghetti," 7 kinds of appetizers that go well with alcohol, variety of salads, bread, soup, main dishes including salmon, chicken, pork chop, and steak, and of course our delicious desserts such as Caramel Pudding and Mango Lime Cheesecake.
Current trends are very well integrated in the restaurant design and the focus on colors of warm wood adds a sense of liberation as well as the California feeling to the ambiance. There are 87 seats in the dining area as well as 16 deck seats.
California Pizza Kitchen LAZONA KAWASAKI
72-1 Horikawacho, Saiwai-ku, Kawasaki-shi, Kanagawa, 212-8576
TEL : 044-589-7401